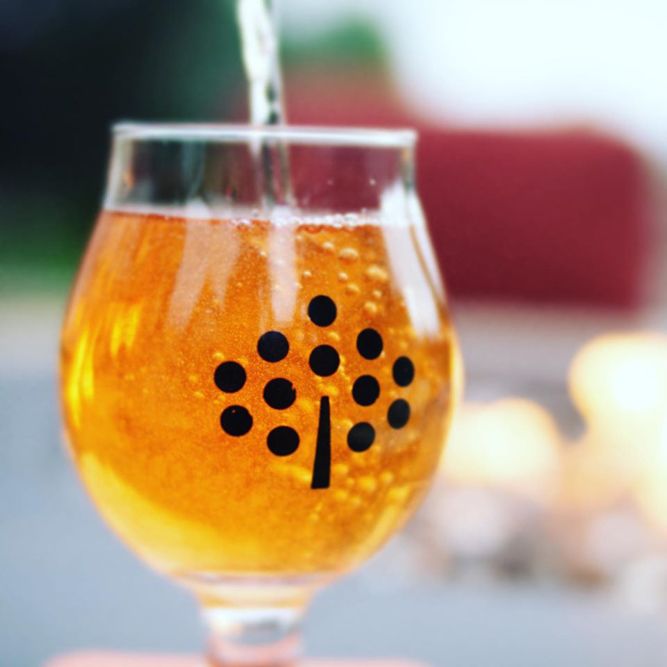 Crushin' It Cider Tour
Have you mastered the Twin Cities beer scene or are just looking for something new? Join us for an experience exploring the world of cider. Cider is the newest artisan beverage in town. Popular in the UK and Ireland, local enthusiasts in this pressed-apple drink have created unique flavors which are sure to satisfy. Choose dry or sweet or anything in between. Good for those who are gluten-free.
What's Included - All-Inclusive Experience! 
Up-to-3-hour experience visiting 3 local cideries
Transportation: open-air bus runs only in Minneapolis or St Paul; luxury enclosed bus is available metro-wide
Pick-up location of your choice
Delicious cider at each cidery
Fun and knowledgeable tour guide
Professional driver
Gratuities for brewery staff, tour guide, and driver
Snacks
Bottled water
Cooler to store your growlers in
Music hookup for your playlist
Included Cideries OR Choose Your Own
Sociable Cider Werks- Sociable Cider Werks brews freshly-pressed apples with a variety of fruits, grains, hops, & spices and serves it in an informal tasting room in NE Minneapolis. The owners brew the dry, bubbly ciders they wanted to drink and couldn't find. Will Training Wheels be your favorite? Or maybe it'll be Rusty Chain. Try them (or others) to find out! 
Number 12 Cider - Minnesota's largest cider house, located in the North Loop. This hip craft cidery uses centuries-old techniques to create up to 16 lines of distinctive ciders. Sample semi-dry Barrel 44, semi-sweet Trilogy, or sweet Flo-Rider. With 15 awards under their belt, there's no wrong choice!
Minneapolis Cider Company- Inspired by the ciders in London and England's West Country, they aim to foster a passion for craft cider and cider culture. They produce a wide array, from traditional to new-age styles and flavors, spanning sweet to dry and fruity to hopped. Sample flavors such as their flagship Orchard Blend, Mango Habanero, or Citrus Hop.
TRANSPORTATION