Blog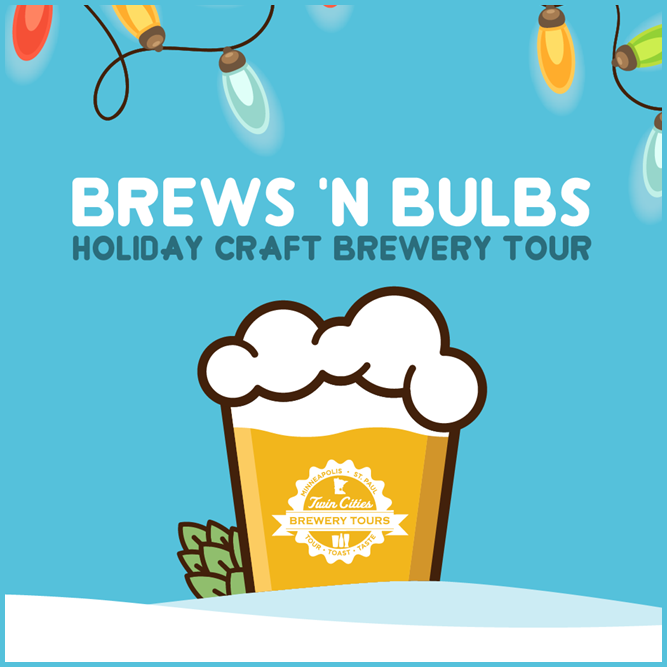 Let's Get Festive!
Autumn has arrived with its blue sky, sunshine, and crisp air. Winter is on the way, and with it our annual Brews 'n Bulbs Holiday Craft Brewery Tour.  Departing every Saturday night in December, this tour combines visiting three local craft breweries (12welve Eyes, Bad Weather, Flat Earth) with a drive through neighborhoods dressed up in their best holiday lights. You'll take a behind-the-scenes tour of Flat Earth's brewing production, nibble fresh popcorn from Candyland, and stop for a photo op in beautiful Rice Park with its magnificent Christmas Tree (which is as tall and bright as NYC's Rockefeller Center tree!). For a chance to win an extra pint, wear your best festive outfit or ugly sweater!  Your fellow guests will judge the winner! Details and booking.
Ask about private tours for your office holiday party. November, December, January – no matter the month we've got you covered. Twin Cities Brewery Tours take pride in providing you a carefree, smooth, and effortless experience. TCBT offers a variety of private tour packages along with options to custom build a brewery tour of your choice. We offer tours to ANY size of group and have offered private tours to just a handful of people and over 100 people. Details and booking.
One of the best things about the Twin Cities is the Firework displays that light up the Minneapolis Skyline. Hundreds of people come out to enjoy the show. 
We love sharing it this time of year so that we can brag (a little and a lot) about our love for Minnepaolis. As locals and resdients of these great cities, we'll share our top advise for viewing the best fireworks. 
1. Find one of the amazing eateries around the Mississippi River and enjoy local, fresh tasting foods and drinks. 
2. Get to a viewing location early-You don't want to miss it! 
3. Bring something to sit on- The grass is great and cozy but you want a blanket or chair to sit back and enjoy!
4. Be on either side of the Mississippi River for the best view- Really, as long as you are at the River in Minneapolis, you'll be able to enjoy the spectacular view. 
5. Bring your favorite beverage and snacks. 
6. Make friends with the people around you and get to know the diverse communities that enrich the Minnesota culture! 
Happy Independence Day from Experience the Twin Cities!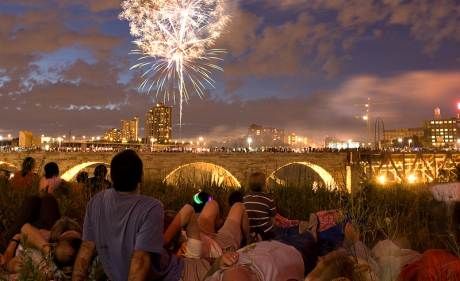 Mississippi Riverfront Firework Show
Photo from Meet Minneapolis.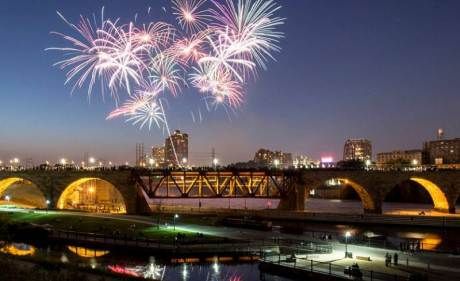 Stone Arch Bridge
Photo from Meet Minneapolis.
Want to give your husband or your dad the ultimate father's day gift? Join us on a 3- hour craft beer experience on Sunday, June 17th, 12-3PM.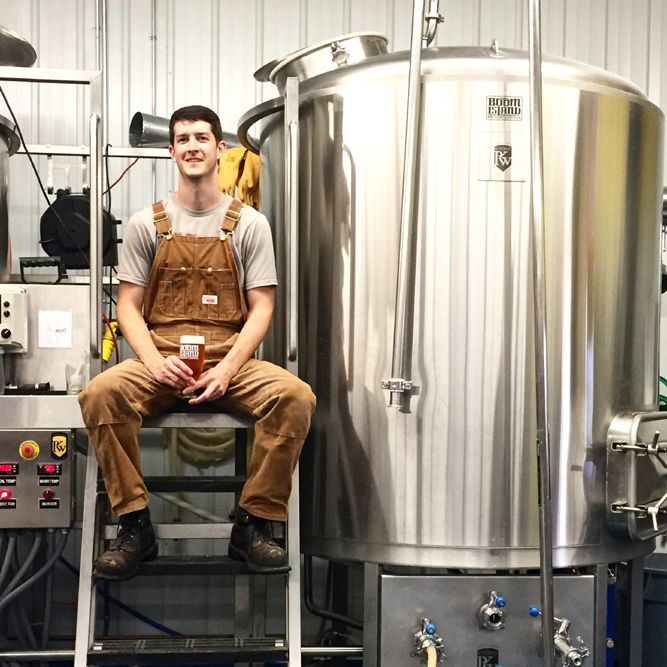 Behind-the-Scenes craft brew hop!